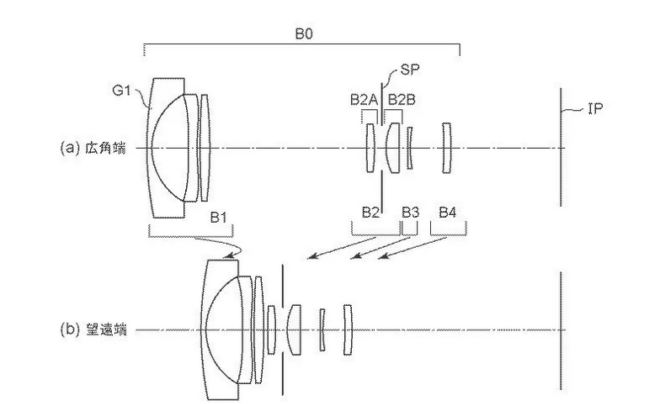 Canon RF-S 15-45mm F4-6.3 patent spotted, the lens is coming in near future as a kit lens for Canon RF-S Mount APS-C Mirrorless cameras. Although at the moment we didn't have the exact arrival time frame of the RF-S Camera or Lenses.
Canon RF-S 15-45mm F4-6.3
Focal distance: 15.46mm 24.00mm 43.65mm
F-number: 4.16 4.92 6.50
Half angle of view: 38.73° 29.65° 17.38°
Image Height: 12.40mm 13.66mm 13.66mm
Total length of lens: 96.84mm 85.69mm 84.27mm
BF: 26.19mm 34.03mm 49.18mm
Although I am a bit surprised to see the STM designation, the focal length, and the aperture range of the lens. I just hope the patent hunter isn't confused with the EF-M kit lens and RF-S Mount-based kit lens. Since, for now, Canon is using NanoUSM based motors in their lenses and the patent stated the lens with STM motors which is a bit unusual when we are talking about the kit lens of Canon's future RF-S mount camera.
Get LIVE RUMORS –> FACEBOOK | TWITTER |  INSTAGRAM to get live news + Canon rumors 24X7